The aim of this project is promoting knowledge by letting people have experiential learning and increase cultural awareness, with solidarity and compassion,experience the feelings of tolerance,get rid of their prejudices and gain an objective point of view,be informed about European citizenship,and increase their awareness of their own language. Enabling development, as well as learning and experiencing different foreign languages through the entrepreneurship and employability of our local youth in the medium and long term levels. We aim to strengthen the proficiency rates in our long-term project, which lasts for 9 months, similarly, we aim to create awareness Erasmus+ Program and the opportunities under this program
---
Carol Waleed
Coming to Antalya has been a great adventure so far. I was able to live in a city that has so many things to offer and so diverse, which gave me a great balance within learning Turkish culture and meeting with an international community. Working at the kindergarten, was a great way for me to get to learn Turkish culture and make an impact on the younger generation. Especially, seeing this kids changing and improving their skills, gave me great satisfaction. In general this ESC helped me to improve and become more aware of my potential and the change we can all bring in this world.
---
Lejla Hrustić
Hi! I am Lejla Hrustić from Bosnia and Herzegovina. I am also a doctor of medicine. I like exploring possibilities and doing things in an unusual way and I want to encourage you to do the same. This is a brief story about breaking boundaries and creating your own unique path in life.
Right after my graduation, I started a journey of volunteering. Unfortunately, options for medical students/newly graduates were harshly limited so I decided to expand my "field of interests". When I applied for the ESC project its main focus was so different from my profession but I still wanted to give it a try and maybe create my own path. That's why I proposed the idea of volunteering in a hospital. With the enormous help of my hosting organization, we made my dream possible. Getting out of my safety bubble allowed me to grow so much that I am confident in saying that anything is possible!
---
Magdalena Milenkovska
I arrived 28th of May. First week I meet here so many friends.
After my first week I started to work in the office. I prepared some posters for Erasmus+ projects. In the office we have Turkish and Spanish lessons. For the Spanish lessons we are organizing Spanish speaking club. This month we organized one picnic in Konyaliti beach. Very often at the evenings we organized party in one latino Americano coffee for people, who's want to improve their Spanish.
Every Thursday on this month I was in the fishing center, there I can learn more about fishes and to look at different species of fish.
---
Dzeneta Basociv
During the last 9 months I have spent in Antalya, I discovered more about myself and my capacities. Spending time in kindergarten I got along with teachers and children. Teachers are my new friends, they gave me the opportunities to come to Turkish traditional events to get more knowledge about Turkish culture and tradition, which I enjoyed. On the other side, while teaching kids English I have realized how creative I am. To be honest it is not so easy to work with children who have a different perspective on learning a foreign language. Hopefully, I had some impact on the kids and they got an impression that learning a foreign language is a pleasure. The most important thing that comes as a cherry on the top of the cake in this project, are never-ending friendships that I made with other volunteers here.
---
Elma Hadzic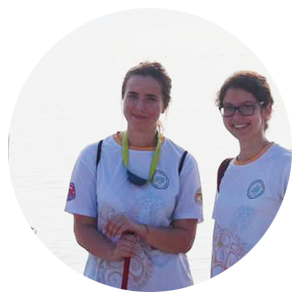 To live in Turkey for two months and to have a chance to do best volunteering ever for me was life changing experience. I think that we have done a lot for the better carettas tomorrow and I am proud because I had an oppportunity to be a part of change and this beautiful project. I will definitely miss waking up in the early mornings and searching for the caretta carettas.
---
Francesca Granato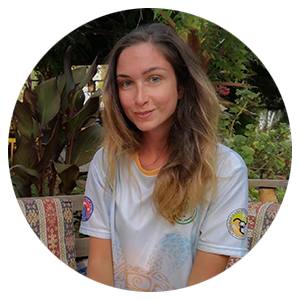 "Doing something for someone else" was the energy that drove me to come here. I started feeling restrained in my "comfort zone" which was taking me away from the direct contact with nature and its inhabitants. I wanted to change my environment and perhaps I wanted to lose my balance to look for a new one. It was an honor and a pleasure to record this experience and capture with my camera the beauty of this environment. I feel that I have received a gift that I never thought could exist. I felt alive seeing baby carettas being born and swimming in this crystalline sea. I was amazed by the beauty of these places and I will miss drinking cay in the midst of nature. I felt welcomed into a new home. In the end, we are human and the earth is our home. I am grateful to those who made this project a reality. 
---
Hanka Sikira
I enjoyed in this project because these creatures have an immense and utterly irrational effect on me and I feel blessed when I met them. The female turtle comes ashore, usually on the beach where she herself was hatched, and laboriously makes her way a few metres in land where it digs a deep hole to lay her eggs, numbering somewhere between fifty and a hundred. Then it buries the eggs and returns to the sea to go off to do whatever turtles do.Witnessing the event, the tiny baby turtles appearing from under the sand and crawling straight towards the surf in silent determination, disappearing in the vastness of the sea. Caretta are not a regular or in any way predictable feature of our cruises – but sometimes we are lucky – and maybe you will be, too!
---
Dzenena Custovic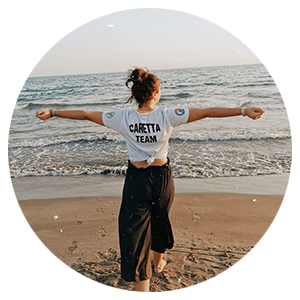 It's been a life changing experience for me. And this is not just one of those clichés you use when you don't know what else to say. In the middle of all the chaos going on in the world, I had decided to work on this project. I never felt scared to endure this new adventure or chapter in my life because in the back of my mind, I knew how amazing it was to be able to help save an endangered species. The littlest effort could make a big change. 
---
Amina Hodzic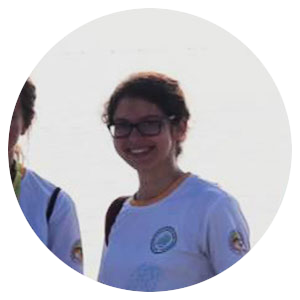 I am delighted that I had an opportunity to particpate in the short ESC "Sport for Social Support 3" in Antalya during August and September 2020. It was a great pleasure to care about turtles, little cute beings because by being active in environment around us, we have a chance to create the world a better place for our and future generations. Also, through volunteering I realized how we should more appreciate the beauty around us.
---
Nevin Kanzo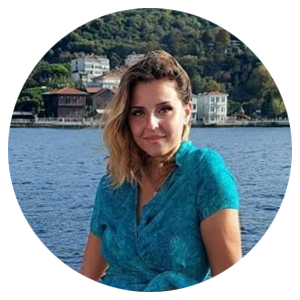 I am from Macedonia. Volunteering in Lidosk about the project Caretta Carretas it was such a different and unforgettable experience for me. I have met a lot of people from different cultures and countries also. I am thankful to the Lidosk organisation for giving me an opportunity to participate in this kind of project, by getting also more aware about the nature how to prevent destroying the mother nature, also the sea animals.It was an magnificent pleasure to be a part of this kind of project.
---
Tarik Zolj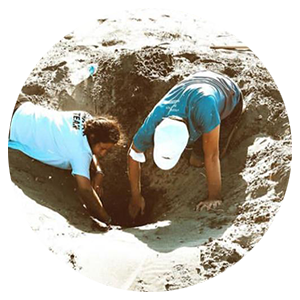 Colorful intercultural project on most beautiful coasts in the world. Ten different people, but in the end, one same goal - to save carettas and clean enviroment they live in. Two months of unique volunteering, two months of pure joy for being alive.
---
Lorenzo Tiriticco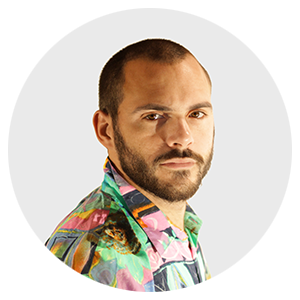 Hi, I'm Lorenzo from Italy! I'm 26 years old and I'm here to understand myself better, while learning new skills, meeting new cultures and helping however I can. I could say I'm a graphic designer, but I don't think I am what I do for a living. It's easy to fall in the trap of labelling yourself and feeling like your life is set and can't be changed and one of the reasons why I'm here is to prove myself that all of this is false. I love nature and animals, so most of the activities I do revolve around are: collecting olives, planting trees, helping turtles.
---
Musab Karaga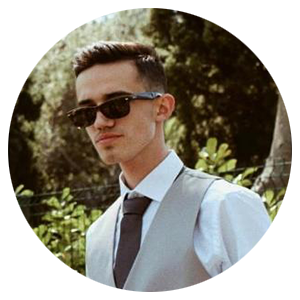 Musab Karaga, 20 years old, Bosnia and Herzegovina, I am a new volunteer. I have been here for a month and I have found myself volunteering, especially in the city of Antalya.I came here to try new challenges, and to complete my experiences, I am a big fan of Turkish culture, the inhabitants of that country and of course their food, whoever likes to travel and explore other cultures, Turkey is an ideal country for these things.
---
Djulijiana Dimoska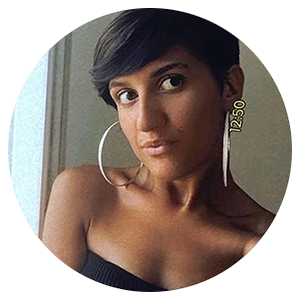 Coming here was one of the most precious and successful steps I have ever taken. Before I arrived I had great expectations and thoughts about my volunteering, but in time I realized that this volunteering made me a strong and brave person. I met wonderful people with positive energy , we shared all kinds of experiences, we actively invest in our activities, we are constantly with new expectations and ideas. Above all, I am extremely satisfied with my organization because they are always here to help us, give an advice and make us happy, at the same time they are committed to our activities being productive. I learned many new things, I discovered my talents, I just became what I dreamed of getting up. I hope all this will stay that way and day by day it will get better.